Africa and Traditionalism
When someone says traditionalism or mentions fetish priests etc… We immediately think about sacrifices and killing. However what if there is another way to look at this. Generally this is a topic no one really wants to cover. We discuss Africa and Traditionalism from both perspectives below.
Africa has become ingrained with Christianity since colonization affected us. Now everywhere you go you see churches being built and people dedicating their lives to their churches. But what if we take a couple hundred steps back and look at it from a different perspective.
Africa originally had nothing to do with Christianity, it was all technically missionary work. People with a goal spreading their beliefs for whatever reason they had at that time. Africans were all traditionalists by nature. Their customs and everything was between them, nature and God. We believed that there is God in everything, from the land to the Sea and Skies. Everything had a spirit living in them.
There comes in the fetish priests or people we would call a "juju man". They could be considered the link between the common folks and the gods or God. And we normally put those people at a high level in society since they could be the reason a community succeeds or fails.
Of course these priests also had their absurd teachings and beliefs. Ones that went against common sense or beyond human rights.
So when Christianity was introduced people flocked towards there more because they wanted the freedom to live because I do admit some traditional customs were strict. However it was basically two sides of the same coin.
One could argue that Christianity in Africa was a good thing compared to what was present originally which was traditionalism. And I do understand their point of view, but honestly they're the same.
Some "pastors" still do absurd things that go beyond the realm of human understanding. You hear about it everyday and at this point you'd be numb to the news. Example includes a pastor accusing someone of being a witch. Well the person later got witch hunted based on those accusations.
Likewise with those self titled "fetish priests" asking for human sacrifices in return for riches. A fetish priest or a fake one at least was charged with taking the lives of 3 people. Different scenarios but the same outcome.
They both did save many lives, however they also ruined equally as many. We can't praise one and condemn the other because it's "not good". Who knows what's truly good? Nothing is perfect, there is the good in bad and there is the bad in the good.
At this point where the world is, you really wonder if traditionalism was all bad like it is portrayed today or how the fake priests make it seem.
We need to be able to keep an open mind and respect whatever people believe in. Just because someone is a traditionalist doesn't necessarily mean they are evil. And just because someone goes to church everyday doesn't mean they are upright and moral. It should be okay to embrace either one at this point.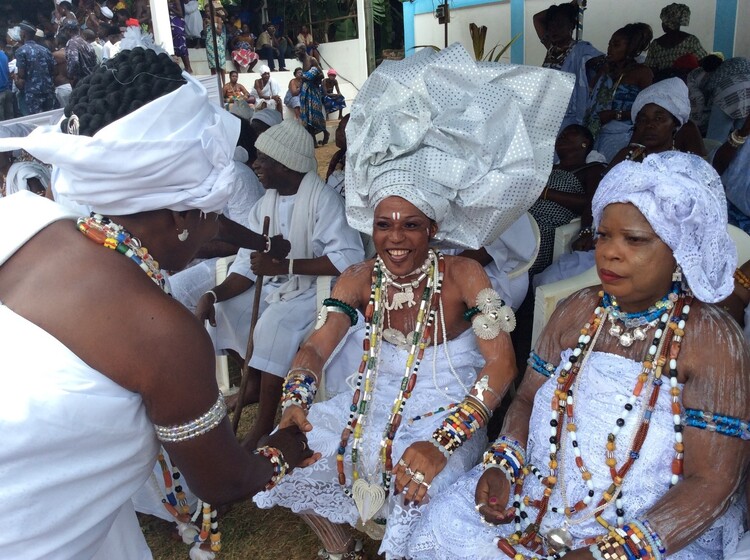 At the end of the day we all believe in the same things. Just different methods and ways we go by to accomplish it.
Have any thoughts and comments. Post them in the comment section. We hope this makes for a good discussion.
We have more cool stuff here.
Interested in Reading More?
Church Denounces Children Of Being Witches , Second Article, Fetish Priest Confesses, Fetish Priest Confesses Again